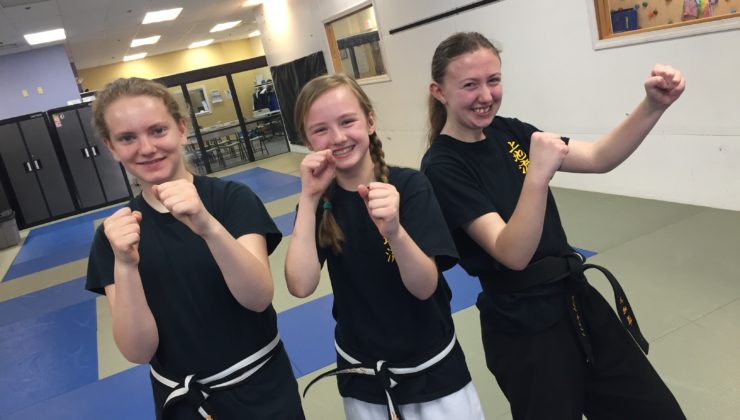 Karate Programs
Introductory Class Details
Prior to enrolling into the black belt karate program, a student must first qualify. Our introductory program consists of two private lessons and one classroom lesson with a black belt instructor and an enrollment conference.
These lessons are scheduled by appointment. It is best if both parents can attend; however, only one parent is required to be there. During these lessons the student will learn fundamental curriculum, while parents receive a Welcome Pack containing our curriculum, philosophies, and guidelines.
These lessons serve as a qualification process for enrollment, as well as an informative guide for parents.
Here's how to get started:
Fill out the "Get Started Now" tab on the right, and we will contact you within 24 hours to schedule your child's introductory lessons.
Karate Ninja's
This program is specifically designed for 3 + 4 year olds. It is a 8 week progressive program with a 5 to 1 student teacher ratio.
Taught by Sensei Steve, students learn fundamental Uechi style karate forms (blocks, punches and kicks) and the "Pee Wee Promises" in addition to Ninja techniques in a twist on this ancient martial art. Class begins in the dojo and finishes with a Ninja Warrior obstacle course in the gymnastics room where students will work on mastering our very own Warped Wall (Gi is included with enrollment)
Click Here to fill out a trial form.