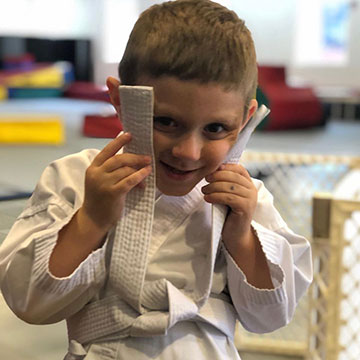 Karate Ninjas
Karate Ninjas –
This program is specifically designed for 3 + 4 year olds. It is a 8 week progressive program with a 5 to 1 student teacher ratio.
Taught by Sensei Steve, students learn fundamental Uechi style karate forms (blocks, punches and kicks) and the "Pee Wee Promises" in addition to Ninja techniques in a twist on this ancient martial art. Class begins in the dojo and finishes with a Ninja Warrior obstacle course in the gymnastics room where students will work on mastering our very own Warped Wall (Gi is included with enrollment)
Click Here to fill out a trial form.